Acute Kidney Injury
A growing renal complication, with sepsis as a primary cause.
AKI is a sign of sudden abrupt decrease in kidney function. It can present through changes to serum creatinine and urine output as well as other signs of abnormalities to the central nervous, immune, or coagulation systems. 
≥0.3 MG/DL
Increase in serum creatinine by ≥0.3 mg/dL (≥ 26.5 μ mol/L) within 48 hours.1
≥1.5 TIMES
Increase in serum creatinine to ≥1.5 times baseline, which is known or presumed to have occurred within the prior 7 days.1
<0.5 ML/KG/H
Urine volume <0.5 mL/kg/h for 6 hours.1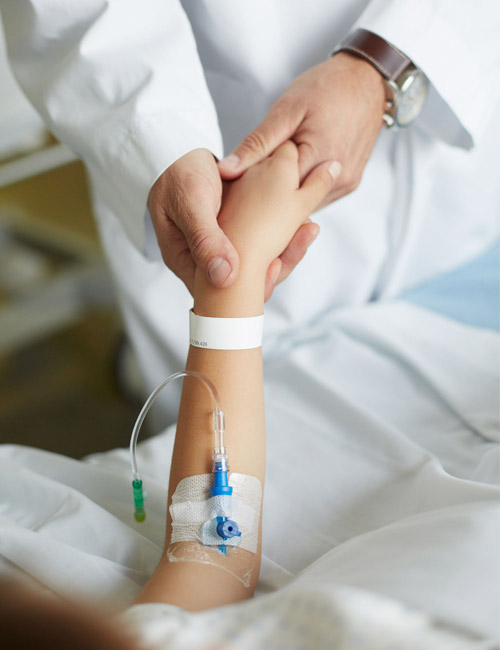 Acute Kidney Injury is a subset of Acute Kidney Disease.
Both AKI and AKD without AKI can be part of chronic kidney disease (CKD).1  CKD is determined to exist if a kidney experiences damage for over three months, while AKI does not have this set threshold.1  AKI is neither only acute tubular necrosis (ATN) nor renal failure.1 Instead it is a syndrome that spans these states as well as those less severe.1 Renal failure is just one potential stage of AKI.1 AKI Stage 3 is defined as 3 times baseline of SCr or increase in SCr to ≥4.0 mg/dl and/or decrease in eGFR to <35 ml/min per 1.73 m2 in patients <18 years.1  That level is considered a threshold for RRT, even though RRT could be required earlier in the evolution of AKI.1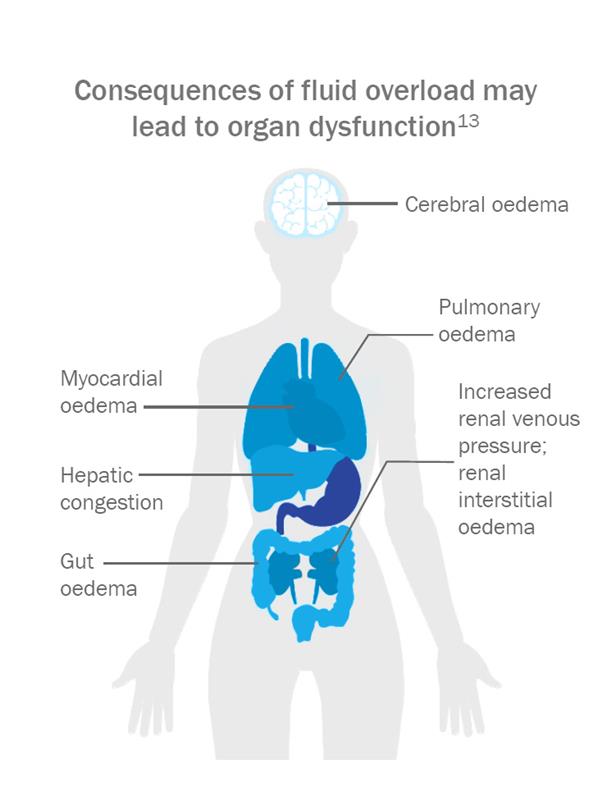 AKI stems from conditions that increase morbidity and mortality and also increases those risks.
AKI can occur with sepsis, critical illness, circulatory shock, burns, trauma, major surgery, particularly cardiac surgery, and exposure to nephrotoxic drugs.1  Factors that affect these risks are advanced age and existing chronic kidney disease.1 Clinicians use risks and other variables to stage AKI.1 As the stage of AKI rises, so do mortality rates.3  A major risk factor for mortality is fluid overload.1 The eventual impact of fluid overload can be organ dysfunction.5 Also, fluid overload at RRT initiation for AKI has been associated with an increased risk for mortality.6  Once a patient has AKI, his or her risk of dialysis goes up. From 2000 to 2009, the rate of patients requiring dialysis rose an average of 10% per year.7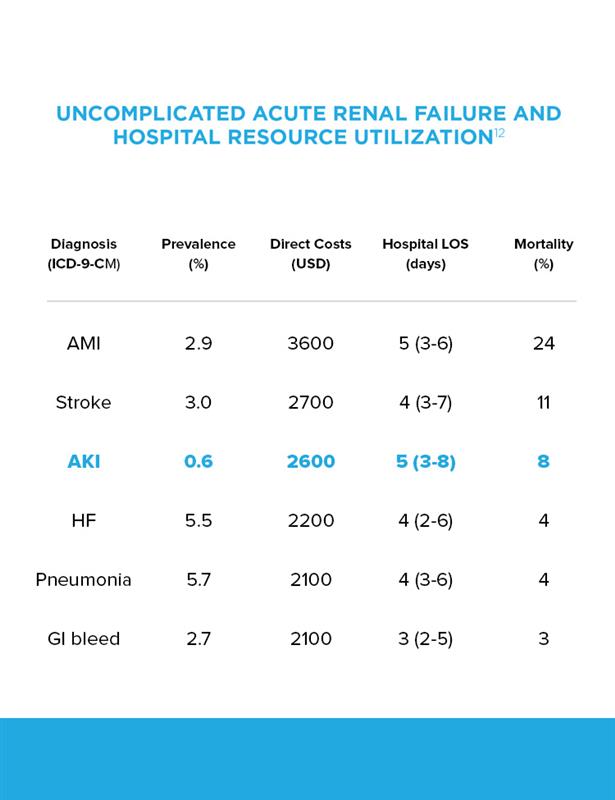 Acute Kidney Injury takes its toll on the healthcare system.
Acute RRT is delivered as either continuous or an intermittent therapy. The initial RRT modality may impact the risk of chronic dialysis, which may impact long-term costs. The cost of AKI may be lower for patients initially treated with CRRT compared to those treated with IHD because CRRT patients are less likely to require chronic dialysis. An episode of AKI can cost more than those for heart failure or pneumonia.8  The occurrence of AKI, even in its mildest form, makes postoperative care costs go up significantly.9  In 2016, for example, a typical adult surgical patient with AKI cost a facility $42,600 versus $26,700 for surgical patients without AKI.9  That is a difference of 159%. One study found the long-term cost of AKI may be lower for patients first treated with CRRT compared to those treated with IHD.11 Understandably, the cost of AKI continues to be analyzed.
The Evolution of Acute Kidney Injury.
Risks and other factors influence the course of AKI. A patient may undergo complete recovery, or AKI could complicate existing chronic kidney disease (CKD), develop into CKD, or may cause irreversible loss of kidney function in end-stage renal disease.12
AKI is far more common than might be believed.
30%
of hospitalized patients worldwide have Acute Kidney Injury.3
60%
of adult ICU patients have Acute Kidney Injury and 20% of them receive dialysis.14
27%
of children and young adults admitted to an ICU develop Acute Kidney Injury.14